For some time I have promoted aerial applying cover crops into standing cash crops.  We have a pretty definitive maturity set for corn when it comes to aerial application.
But there is some question of when to fly cover crops into soybeans.  The range of discussion on this topic usually goes from 50% yellow leaf to 50% leaf drop.  The main goal from both viewpoints is sunlight reaching the soil to benefit the young seedlings.
To plant at 50% yellow leaf stage usually gains a farmer an extra 7-10 days of cover crop growth.  However, applying at 50% leaf drop assures better exposure to the sunlight for the seedlings.  I think that both options are excellent choices because I have seen both work very well. One thing we know for sure on the timing is that if the soybeans are still green over much of the field then the producer will have to wait for the beans to mature more.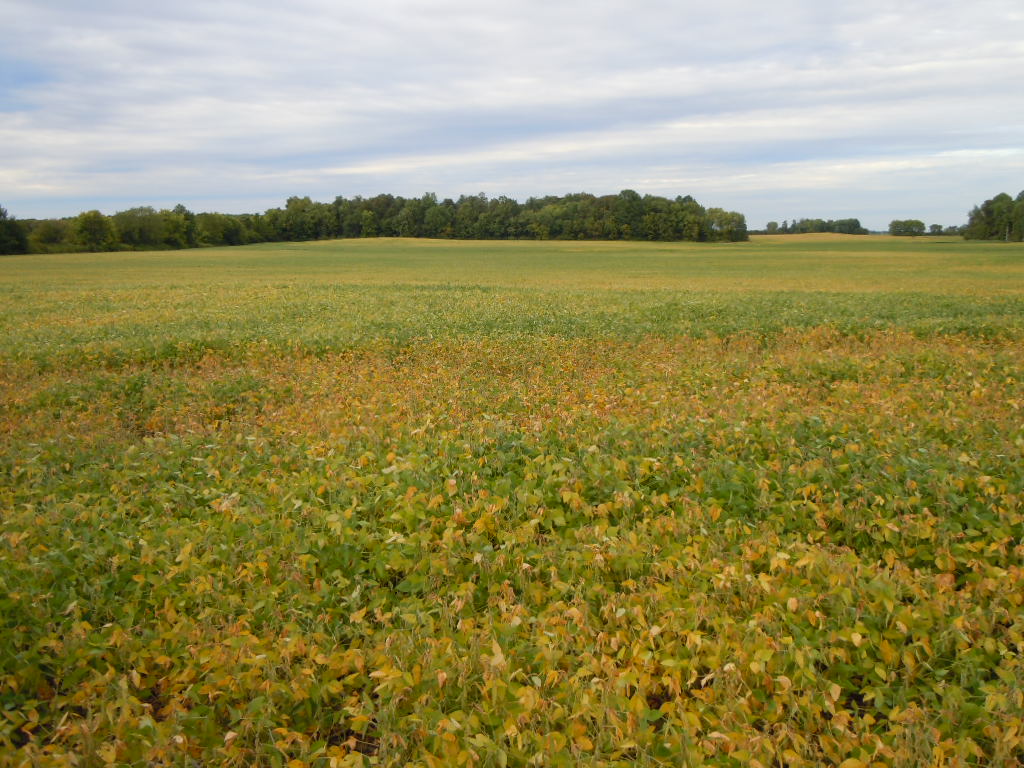 Is it ever too early to apply when the soybeans are at 50% yellow leaf? Possibly – but when?
When planting into narrow rows (7-8″ rows) it seems that we might want to wait until the soybeans are more mature.
When there is great variation in the field.  It's not uncommon to find "pockets" in the field that are still quite green when the rest of the field is more yellow.  When this happens I'd suggest waiting to apply until the vast majority of the field is yellowing. In the area where the soybeans are green there will be considerably less cover crop established.
If the soybeans are maturing earlier  and you are waiting for moisture (like in 2010) then waiting seems to make economic and agronomic sense. If it stays dry up until harvest then consider waiting until after harvest and incorporate the cover crops into the soil (by drilling or using a light "vertical tillage" after the cover crops have been spread).
Patience is often very rewarding.  Being patient to aerial apply cover crops into soybeans most often gives great rewards!