After several months of trying to arrange schedules between a number of very busy men we have now set dates and times for training pilots on aerial applying cover crops. Click here for the  CoverCropWebinarFlyer.
There are Two Sessions Available:
Limit: 25 people/session
Cost: $100/login
Please register for the date and time that works best for you:
https://student.gototraining.com/06gk9/rt/8432782830968572160
Additional training times may be offered if need arises.
These sessions will also be recorded and may be sent to those who could not attend.
Please call Dennis Gardisser or his assistant, Lynn Baxter, at (501) 676-1762,
if you have questions.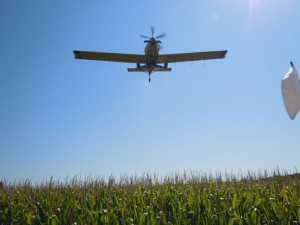 For other posts on aerial application of cover crops click here and also here.