There are Cover Crop meetings and conferences going on across the country like never before.  Here is a list of those I am aware of that are coming up in February and March 2013.  Please look below in the comments section for several more meetings.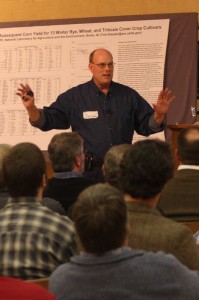 February 19         Cover Crops: How Your Soils Benefit TH Agri-Chemical, Kimberly, Wisconsin
February 20        Legacy Seeds, Inc – Cover Crop Meetings – Rochester, Minnesota
February 27        Cover Crops: Do They Make Me Money? Newton and Jasper Counties, IN
February 28-March 1  Midwest Cover Crop Council Annual Meeting, London, Ontario, Canada
March 5-6            Conservation Tillage Conference, Ada, Ohio
March 5 and 7     Reabe Spraying Services, Waupun, Wisconsin (Contact Damon Reabe for more              information at 920-324-3519)
March 6                Ag-Tech – Stockton, IL 10AM- NOON  Contact Shane Johnson at 815-947-3248 for more information
If you know of other cover crop meetings please add them in the comments section so all can see where else there are meetings!