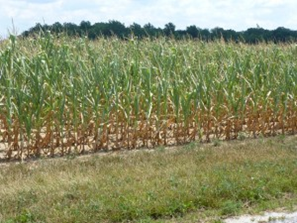 The drought of 2012 has forced many Midwest growers to make the difficult decision to give up on the crop and prepare the land for next year. The consequence? Significant amounts of unused nitrogen remain in the soil.
Planting a cover crop makes it possible to secure nitrogen in the field, reduce runoff, and recycle some nitrogen for use next season.
The presenters of this webinar include:
Tom Kaspar – Plant Physiologist, USDA-ARS, National Laboratory for Agriculture and the Environment out of Ames, Iowa.
John Meisinger – Soil Scientist, Environmental Management and Byproduct Utilization Laboratory, USDA-ARS out of Beltsville, MD.
Dave Robison – Forage and Cover Crop Agronomist with Legacy Seeds.
If you've experienced drought on your farm this year, please consider viewing this informative webinar.
The archived webinar is available at http://www.croplife.com/register-video?forward=video/c:56/webinars/1304/